To date, Centennial Investors has provided funding to 18 start-ups. Twelve investments were made through limited-liability corporations comprised of more than ten CI members; the other six were made by smaller groups of CI members who invested personally and directly with the new company. At the present time, CI has enjoyed one successful exit — Media Convergence Group (also known as Newsy). Thirteen of the companies in which CI members have invested are operational; efforts are underway to sell the intellectual property of a firm that has struggled; and CI members have lost their investments in the remaining three enterprises.

---
By highlighting unique perspectives from across the media spectrum, Newsy provides what you need to know about the day's events.

---
Elemental Enzymes is a manufacturer specialized in the production of enzymes specifically designed for survival and activity in harsh conditions.
---
Immunophotonics is engaged in the development of a proprietary novel drug product for use in a minimally invasive therapeutic cancer vaccine for the treatment of metastatic solid tumors.

---
Animal Health Specialties is a partner company of Tensive Controls specializing in the research of treating cachexia in animals using peptides to reduce or eliminate the effects of wasting disease when treating cancer.

---
Terminus Energy Inc. is marketing and selling next generation fuel cell technology to a diverse customer base. Their mission is to be the preferred distributed energy generation platform supplier to the electric power industry.

---
Every Event Gives makes it easy to sell and market tickets to events, online. They allow sellers to create an event page that is hosted by EveryEventGives, which ticket buyers can then use as the point of purchase for an event. For every ticket sold on the site for your event, 50 cents is donated to charity.
---
The Equinosis® mission is to assist and equip the equine practitioner by developing and providing wireless sensor solutions for collection of biological data useful in the diagnosis of equine disease.

---
LendingStandard creates an open, but secure online environment where organizations can request, receive, edit and collaborate on all the information and documentation required to finance a commercial transaction.

---
EarCheck PRO® assists healthcare providers to quickly and accurately assess the presence of middle ear fluid in pediatric patients, occurring in the context of acute otitis media (AOM) and otitis media with effusion (OME).

---
Cardialen is currently developing a pump for atrial fibrillation which is a disease that affects millions of people who's hearts inadequately pump blood through their arterial system.

---
ImpeDx Diagnostics, a start-up medical device company founded in 2013, has secured exclusive rights to develop and market a novel system for rapid detecting bacteria in blood culture specimens for use in clinical laboratories.

---
EternoGen Aesthetics is a clinical stage medical device company that has developed a transformative pipeline of first-in-class liquid collagen tissue products to restore lost dermal tissue.

---
MedSocket utilizes industry standards, such as ICD-9, LOINC and RxNorm to interface with various electronic health record systems. Currently, 1-CDS interfaces with Allscripts TouchWorks® and Professional EHRs.

---
The Nasopure® Nasal Wash Bottle is patented and designed to wash the nose efficiently and comfortably, it is the modern neti. It washes the nasal membranes, while drawing out the sinus contents as the solution exits the opposite nostril.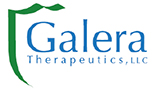 ---
Galera Therapeutics is a private clinical-stage biotech company focused on the development of breakthrough drugs targeting the oxygen metabolic pathways. The company's lead compounds are small molecule dismutase mimetics which closely mimic the activity of the human superoxide dismutase enzymes.

---
9th and Elm was founded in 2013 as a curated website with a mission to bring its members fabulous clothing, accessories, and jewelry — all of it "handmade, independent, or otherwise cool" — from designers.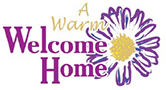 ---
Neighborhood Direct mails attractive greeting cards to people moving to a community in order to generate revenue for businesses that are clients of Neighborhood Direct.

---
Iconic Health provides web-based software solutions for mental health professionals to track, record, store, and measure patient information over time.